If you've lived on the North Shore your whole life you may not realize just how lucky we are to have these establishments surrounding us.  Did you know these sandwiches are unique to the North Shore?  Eater Boston (Beef Map) provides a mapped tour of some spots around the North Shore for you to explore.  While I don't necessarily agree with the entire list (and it's virtually impossible to name them all), I love the fact that there are resources dedicated to finding the best beef around.  You'll even find facebook pages dedicated to the beef experience (Family Friendly and NSFW Version)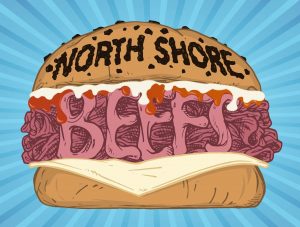 A few notable omissions from the list:
When friends from outside the region visit they often ask "what's up with these Roast Beef and Seafood places all over the place?"  That's when my eyes light up, my mouth begins to water, and I sometimes start drooling a little.  It's time to head out for a beef!  Some say "three way" (cheese, sauce, mayo) is the way to go, but I will take "cheese and sauce" to the grave.  For more information on the combinations check out Edible Boston's study The North Shore Roast Beef Sandwich: a Scientific Study.
North Shore Beef Real Estate
Because I am your trusted North Shore Real Estate/Beef agent I've built a few home searches centered around some of the hottest joints around.   With these searches you can explore what's available within a reasonable distance to some of the best spots.   If there's another spot you want to explore let me know, or go ahead and set up a search on my website (AJS Real Estate).
The beef got all my attention this time but the seafood shouldn't be overlooked…that's a story for a different day…