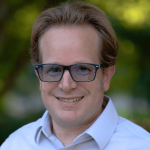 Andrew Schweihs
Team Lead
Marblehead Real Estate Agent and Consultant
Hi, I'm Andrew, a Marblehead Real Estate Agent and Consultant.
I am a marblehead real estate agent and consultant. I am also the team lead at North Shore and More, brokered by eXp Realty. I've lived on the North Shore my whole life and I love it here. I live in Marblehead with my wife Stacy and two sons Jackson and Gio, where I am a Marblehead Real Estate Agent and Consultant. Whether you are new to the area, looking for a new home, or want to start or expand your investment portfolio, you've come to the right place. As a Marblehead and North Shore Real Estate agent I am well suited to help you on your real estate journey.
"A Cons

ultative Approach"
Consulting Experience
I have developed a unique set of consulting skills in my 20 years of corporate experience in HR Technology Consulting. These skills allow me to work well under pressure, manage difficult conversations, and negotiate strongly but fairly on behalf of my clients. My consulting and professional experience have molded me into a Marblehead Real Estate Agent that can provide an exceptional experience to clients. I consult all my clients on the entire Marblehead (or elsewhere on the North Shore) real estate journey.
I am also well positioned to work with clients and "peel back the onion" to understand their needs and design solutions to meet them. Let's connect and talk about your real estate goals!
Real Estate Investing Experience
I started investing in real estate in my early 20's and have acquired four investment properties over the years. One of the reasons I got into real estate sales and consulting is to help others learn how to be successful in real estate investment.