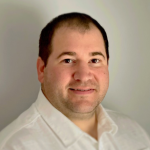 David Messina
Real Estate Agent
Danvers Real Estate Agent
Hello, I'm David, a Realtor with North Shore and More!
I moved to the North Shore almost 10 years ago. My wife and I live in Danvers with our 3 kids and we couldn't picture ourselves raising a family anywhere else. I would love to help you find your perfect home on the North Shore and settle here just like my family and I have.
I received my Bachelors Degree in Business Management from Suffolk University. I've been in real estate for over 6 years and when I'm not working as a Realtor I work as a Firefighter in a local community. My experiences as both a realtor and firefighter have taught me a lot about the communities and the people on the North Shore. I am always excited about the opportunity to work with new people on their real estate goals.
I have worked with both buyers and sellers as a buyer's agent, listing agent, and property manager. I love helping people buy and sell homes. I take a lot of pride in being detail oriented. I will work hard to make sure all the details of your transaction are taken care of correctly so that there are no surprises along the way. My goal is to make sure that each transaction goes as smoothly as possible!
You can also find me on my eXp Website.