What is the best real estate brokerage model, you ask?  As someone new to real estate sales (but not new to real estate investing) I made a decision recently on what Massachusetts real estate brokerage to join.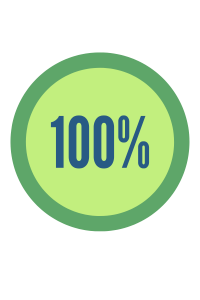 I toiled long and hard around working with a large established brokerage, a small boutique firm or something in between.  Through my research I came across the concept of virtual, 100% commission brokerages.  For the record, I ended up signing with Stuart St James ("the best and fastest growing 100% commission MA brokerage").  The concept of virtual 100% commission brokerages was something new to me.  It resulted in a lot of thinking about whether 100% Commission  real estate brokerages like Stuart St James are the best model for consumers and agents alike.
What's The Best Real Estate Brokerage Model…Where Do They Bring Value?
Everything we do in life and business is about finding value.  Where do we get the most enjoyment, find the most return on our investment or get the best service?  Where do we get the best quality for the lowest price?  A real estate brokerage is serving two different audiences.  Both the consumer (buyers and sellers) and the agent.  Let's dissect what value a brokerage brings to each group.  The best real estate brokerage model delivers the best value to consumers and agents alike.  
---
What Value is the Brokerage Bringing to the Consumer (Buyers and Sellers)?
Buyers and sellers are most concerned about getting the best prices on transactions and getting the level of service they expect from their agent.  It goes without saying that not all people are alike.   Some clients take a more proactive approach to their real estate transactions while others want an agent to do more of the research and lifting for them.  The best real estate brokerage model empowers agents to deliver value to the consumer.
More Dedicated Service From Agents
Where does a traditional brokerage model add value to the consumer experience?  In my opinion the value they provide has been dwindling over the years.  Consumers are using 3rd party tools like Zillow and Redfin to search for homes.  They aren't using tools that are proprietary or unique to a specific brokerage.  The level of service from agents can be lower with a traditional brokerage model.  An agent giving 30-40-50% of their real estate commission to a brokerage may not be as likely to devote as much time and effort to a client as someone that's working for 100% of their commission.  
Improved Consumer Programs and Experiences
Consumers can expect to see more programs like what I offer through AJS Real Estate's Massachusetts North Shore Buyer Rebate Program and discounted terms for sellers on agent commission fee structures from agents that work for 100% commission brokerages.   These types of arrangements are more flexible for consumers and create a level playing field for independent agents competing against bigger brokerages.  Agents working for 100% commission brokerages are empowered to provide a better experience and savings to their clients.  This is the future of real estate in my opinion.
Discount Brokerages Are Not The Same as 100% Commission Brokerages
Some fully online 'discount brokerage' models look to take the agent out of the equation all together, but I don't see that happening any time soon.  In the near term consumers want flexibility.  They want to be able to see it all but then get help when it's time to view homes, negotiate contracts etc.  Modern, technology driven, 100% commission brokerages give agents the flexibility to meet consumers in the middle and provide a tailored buying and selling experience.  Many traditional brokerage models, both large and small simply won't allow that level of flexibility for agents which takes away from the consumer experience.  The best real estate brokerage model is built around the agent not around replacing the agent.  
---
What Value Is The Brokerage Bringing to the Real Estate Agent?
Traditional brokerages claim to bring value to agents in a variety of ways.  If you're an agent I'm sure you've heard it before:
Access to state of the art tools and technology

Leads

Training

Mentorship

Office Space
As I was researching real estate brokerages I quickly realized that everything a large broker claimed to offer me as a new agent (for taking 40-50% of my commission) I could do on my own with a little learning and self exploration. I know there are others out there with a similar mindset.  The best real estate brokerage model finds creative ways to add value to agents while still passing 100% of commissions onto agents.
Technology Is Available To All Agents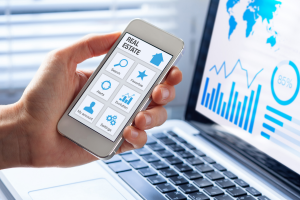 Let's start with technology – it's 2021 and the market is ripe with free and inexpensive tools that can make any agent more efficient and productive.  Brokerages using the best real estate brokerage model embrace this technology.  I have been an agent since January 2021 and want to share what I've been able to build  out this far using mostly free technology and a few paid subscriptions:
Lead Generation is Attainable Through Multiple Channels
Lead generation is the number one concern for most agents, and deservedly so.  Diversification is king when it comes to generating leads.  In today's world there are so many programs to generate leads.  Look into all of them.  Facebook, IG, Zillow, OpCity/Realtor.com, organic website traffic, these are all great ways to generate your own leads.  Some come with upfront costs but don't let that scare you.  Offset them with lead generation programs where you pay no upfront cost, but take hefty splits at the back end of transactions.  I have built a lead generation strategy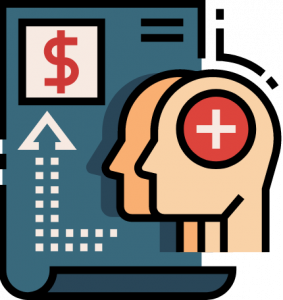 with the help of my brokerage.  Remember SSJ is built on 100% commissions using the best real estate brokerage model.  My strategy focuses on the following:
A small monthly subscription to GSuite and corporate lead referrals (these are real leads it only costs me roughly $100/month)

A personal brand with social media content creation and blogging to drive organic leads through my network and my own personal website (built on

Agent Fire

) – little to no cost except for agent fire hosting fees, discounted through a 

Stuart St James

tech stack

Facebook lead campaigns managed by

TunedUp Marketing

– monthly fees paid for lead calling and facebook advertising

OpCity (Realtor.com) program participation – no up front cost, but large 30-40% commissions at closing – similar to a more traditional model, but 100% optional

Personal marketing programs including a buyer rebate program, referral program and discounted seller commission arrangements – which I can afford to do because I take home 100% of of my commission
Training and Mentorship Is Accessible Through Technology 
What about training and mentorship programs?  I'll be honest this may be the one area where some traditional brokerages still have a leg up.  They can afford robust corporate training programs, but that comes at a cost to agents through commission fees.  In today's world, self sufficient agents with a thirst for knowledge can learn everything they need to know on their own.  Learning is readily available through YouTube, internet research and making network connections through social media.  Most people have a close friend or family member in the industry who is most likely willing to share some knowledge and time.  I am lucky enough to have a few.  Brokerages using best real estate brokerage model are creating low cost and infrastructure training programs.  This allow them to meet agent needs while keepings costs down so agents can keep their commissions.
Brick and Mortar Office Space Is No Longer A Necessity
Lastly is the notion of office space.  The 'requirement' for brick and mortar office space was thrown out the window.  I've never been a believer that an office space is required for people that work with modern technology and are on the go constantly.  2020 proved that to the world.  Of course many still feel the need for collaboration and having a space to go to for meetings and other events.  Is having an office space worth 30% of an agent's pay?  Possible for some, but I'd guess the answer for many is no.
I am betting we'll see more and more brokerages move to 100% commission models.  100% commission real estate brokerages are the best model for the all reasons mentioned above.  Brokerages that don't adapt will struggle to attract quality agents.  However, I don't think we'll see the end of the relationship between an agent and clients any time soon.  Buying a home is just too big a decision to make on an island without professional guidance.  I do think agents will get smarter and see how virtual 100% commission brokerages are the best real estate brokerage model and the future of real estate.  The cost associated with working for traditional brokerages are simply not worth the expense to agents.